Alexander Muir Gardens – Toronto Portrait Session
There are some locations you see photographs of and know you need to capture something there yourself. Alexander Muir Memorial Gardens, in Toronto, is one of those places. Shooting a portrait at Alexander Muir Gardens will provide an amazing set of images for both the subject and the photographer.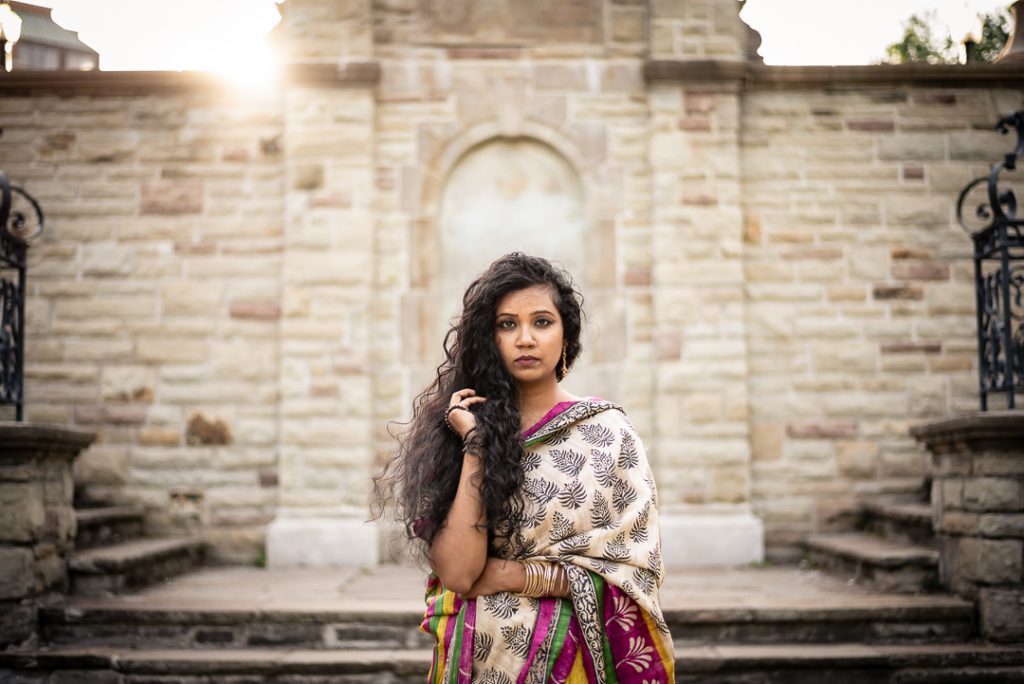 Located on Yonge Street, south of Lawrence, this hidden gem provides a number of beautiful shooting locations, and you feel transported away from the bustling city. With various walking paths and trains through gardens and trees, this park is the perfect location for an engagement session, wedding party photographs, or a simple portrait. An Alexander Muir Gardens portrait is instantly recognizable, and for good reason.
I knew I wanted to go before sunset, at golden hour – knowing that the light coming over the famous stone wall would provide the perfect setting for this session. Everything worked out perfectly, and I was not disappointed.
The steps
The stone steps and iron railings provide an excellent backdrop and texture, and add so much depth to each photograph. For wedding photography or engagements, this part of the park is a great spot, providing a classical and elegant style.
The green space
The large open fields full of grass provide the perfect space for a picnic or other type of classic summer activity. The various gardens and benches provide additional elements and colours to each scene.
The trails
Tree canopies and lush walking trails add so many possibilities when they are available – at Alexander Muir Gardens, this remains true. The abundance of greens from the leaves of the bushes and trees is stunning and makes any subject pop when used as a backdrop.
An amazing space
This space could not be better: with old school stone steps, green fields of grass, and tree canopy lined trails, so many different photographs can be made here! It is a must shoot for any photographer, and an excellent choice for any couple to book their photography session at.
If you're looking to have your engagement, wedding, or portrait taken at Alexander Muir Gardens, get in touch!